June 16th will mark the 50th anniversary of one of Italy's most violent tornadoes.
A tornado ripped through the villages of Robecco Pavese and Valle Scuropasso. 8 people were killed and more than 60 were injured.
One man was reported to have been flung more than 250 yards and severely injured.
The tornado was very intense and may have produced T10 damage based on photographs. T10 damage on the TORRO Scale is equivalent to F5 damage on the Fujita Scale. The only other tornado in Italy to produce T10 or higher damage in Italy was the Treviso Tornado on July 24th, 1930. That tornado produced T11 (F5) damage.
Here is a photograph of the tornado.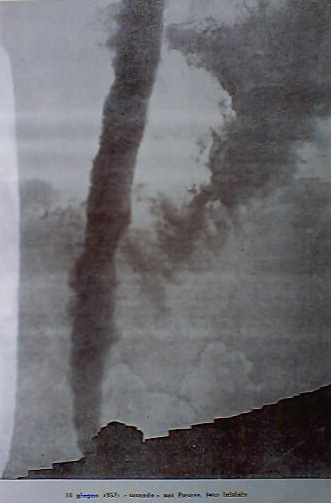 Here is a link to a page with more photos. The page is in Italian.
http://www.tornadoit.org/lefoto19.htm