Moderator: S2k Moderators
Forum rules
The posts in this forum are NOT official forecast and should not be used as such.
They are just the opinion of the poster and may or may not be backed by sound meteorological data. They are NOT endorsed by any professional institution or
STORM2K
. For official information, please refer to products from the
National Hurricane Center
and
National Weather Service
.
Category 5

Posts: 3301
Joined: Sun May 17, 2009 10:16 pm
Location: miami fl
i see some kind spin north of honduras
---
Category 5

Posts: 1286
Age: 30
Joined: Sun Aug 12, 2007 3:45 am
Location: Deltona, Florida
Shear is exorbitantly high right now, hence those cloud tops being fiercely blown to the E/NE:
---
Category 5

Posts: 1184
Age: 15
Joined: Wed Jun 15, 2016 5:16 am
Location: Sandy Devastation Area, NY
NHC now mentioning the area.
10/10
Tropical Weather Outlook
NWS National Hurricane Center Miami FL
700 AM EST Thu Nov 16 2017
For the North Atlantic...Caribbean Sea and the Gulf of Mexico:
1. An elongated area of low pressure that extends from southwest to
northeast across the central Caribbean Sea is producing a large area
of disorganized shower and thunderstorm activity. While strong
upper-level winds are expected to prevent any significant
development, heavy rainfall is possible over portions of the
northwestern coast of Colombia, Hispaniola, and Puerto Rico during
the next few days while the low meanders over the central Caribbean
Sea and interacts with an upper-level trough.
* Formation chance through 48 hours...low...10 percent.
* Formation chance through 5 days...low...10 percent.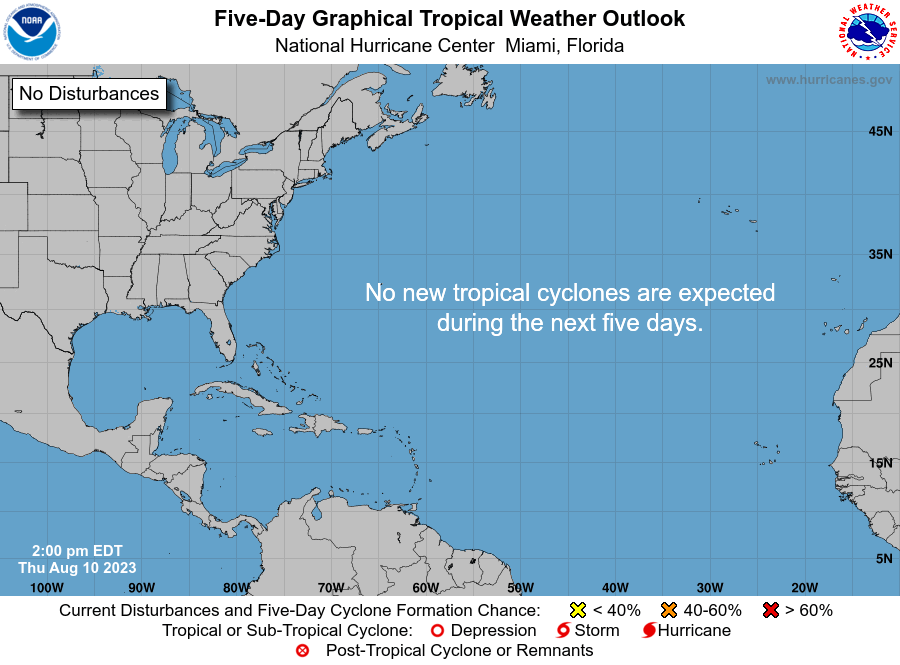 My posts are only my opinions and NOT official forecasts. For official forecasts, consult the National Hurricane Center or the National Weather Service.

Irene 11', Sandy 12'
---
---
Who is online
Users browsing this forum: HurricaneRyan and 6 guests