Moderator: S2k Moderators
Category 1

Posts: 251
Joined: Wed Aug 16, 2017 10:03 pm
Location: Hong Kong
97W.INVEST.15kts.1010mb.18N.161.5E
---
Category 1

Posts: 251
Joined: Wed Aug 16, 2017 10:03 pm
Location: Hong Kong
LOW PRESSURE AREA 1010 HPA NEAR 18N 161E WEST SLOWLY.
---
Category 5

Posts: 1107
Age: 17
Joined: Fri Aug 18, 2017 8:24 am
Location: Naples, FL
Contact:
Dealing w/ shear from a nearby TUTT cell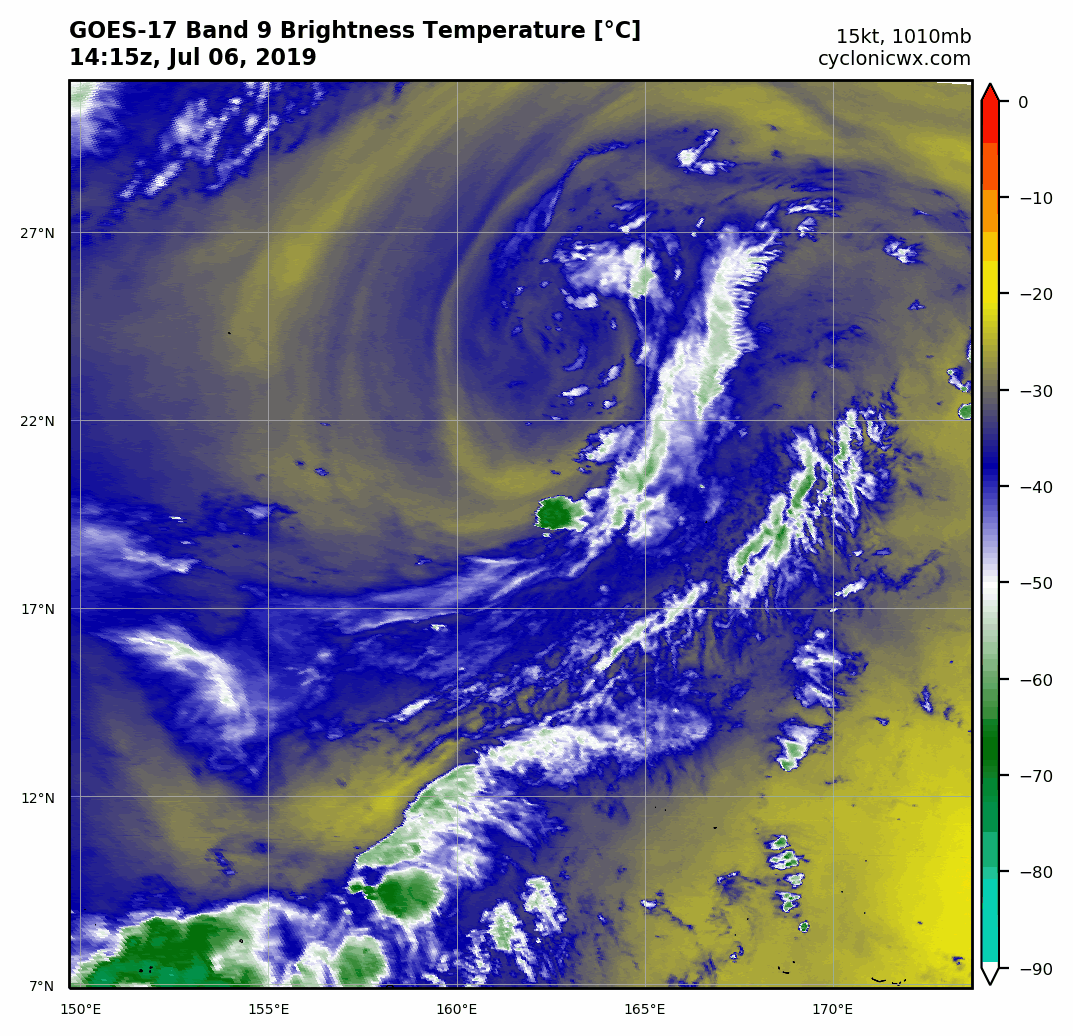 This post was probably an opinion of mine, and
in no way
is official. Please refer to
http://www.hurricanes.gov
for tropical systems, or
http://www.weather.gov
for general meteorology related stuff.
Also, I am not Sparta
---
---
Who is online
Users browsing this forum: No registered users and 2 guests