The Bardarbunga Volcano which lays under the Vatnajökull glacier has been showing signs of increased seismic activity. The Icelandic Met Office say that "Presently there are no signs of magma moving to the surface." But these earthquakes could be an early sign of an eruption.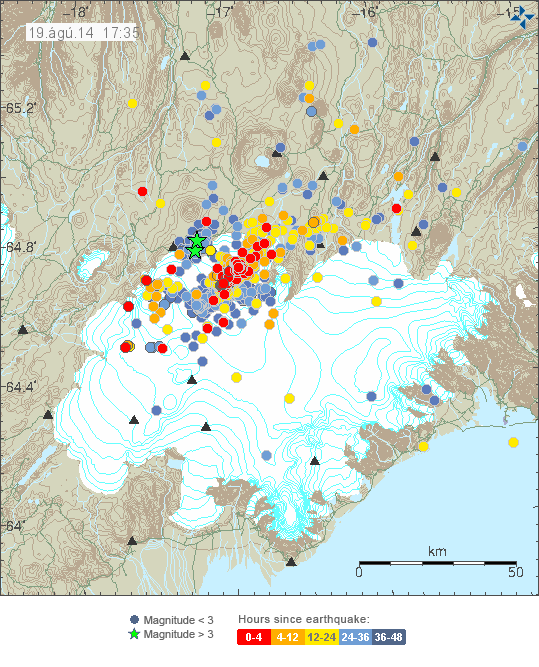 Source:
http://en.vedur.is/earthquakes-and-volcanism/earthquakes/vatnajokull/#view=map
The volcanoes summit is located just south of the 2 Green Stars.