A 6.2 magnitude earthquake occurred this afternoon in Nicaragua (6.1 according to USGS), the epicenter was located in Nagarote municipality, roughly 50 km north of Managua.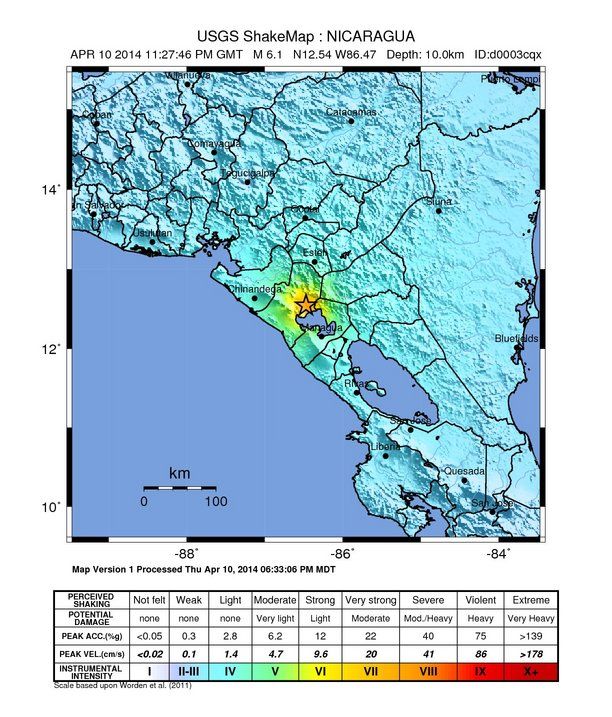 The first reports say that at least 24 people were injured and aproximately 100 homes have been damaged or destroyed. Fortunately no deaths have been reported.
The earthquake was preceded by 3 foreshocks with magnitudes between 1.9 and 4.0 and there have been 40 aftershocks, 2 of them of a 5.0 magnitude.
Some of the damages:
A video of the first reports (in Spanish):
https://www.youtube.com/watch?v=Ne9L5LpRp70
I don't know how to embed videos anymore...